MEMBERSHIP
Benefits of Membership
As a member of GMS you will enjoy the many activities our club sponsors:
Field Trips:
There is at least one GMS sponsored field trip per month and one DMC field trip. In addition, we are often invited to join other clubs on their field trips.
Workshop:
Once you are certified by one of our instructors, you can practice your lapidary skills in the workshop at the GMS bulding!
For Kids:
GMS has a group (Junior Section) specifically for children! Several times a year there are special field trips and educational events just for the children in the club.
Special Interests:
Special interest groups called sections meet monthly or bi-monthly, so whatever your interests may be, there is a section (or 2) for you -- Micromount, Mineral, Gem, Fossil, and Sand!
Special Events:
Throughout the year you can look forward to one of our special events!
GMS Building:
The club's permanent home is a perfect place for general membership meetings (7:30, first Monday every month), section meetings, workshops, auctions, parties -- whatever we dream up!
Library:
The GMS building has a library full of rock, gem, mineral, and fossil books plus maps too!
Camaraderie:
One of the most important benefits of membership is being with people who have the same interests as you do!
Dues (New and Renewal)
$25
for one year membership (single or family*).
$35
for one year membership that includes an additional
$10
for printed, postal mailed copies of the newsletter (total of $35).
The electronic edition of the newsletter "Tips and Trips" is included
FREE
with all memberships.
*Family memberships are for people living under the same roof. This includes children of all ages residing with parents, relatives, and extended family. Children younger than 18 years of age are considered junior members.
If you have any questions regarding GMS membership status or have changes in mailing address, telephone number, or email address, please send email to
Membership Forms
Click below for a printable membership form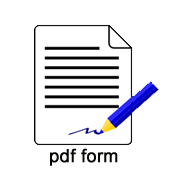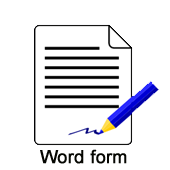 Membership Payment On-line
Click below to pay for membership on-line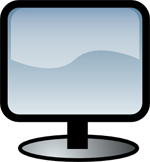 Membership Message
Nearly octahedral diamond crystal in matrix.
By Unknown USGS employee [Public domain], via Wikimedia Commons
Welcome, New Members!
I welcome all of our new members to GMS. With spring fast approaching it is time to get out and start collecting some rocks. Hope to see you all out there. Feel free to bring some of your finds to meetings to show off or to ask questions about.
Happy Birthday!!!!
The April birthstone is Diamond. In addition to being a symbol of everlasting love, it was once thought to bring courage. Wearing diamonds is purported to bring other benefits such as balance, clarity and abundance. In Sanskrit texts dating back to 400 B.C., the diamond is called "vajra," which also means lightning. One of the more prevalent ancient beliefs was that diamonds were formed by lightning bolts.
Diamonds, known for their toughness, are 58 times harder than any other natural material. This means they can only be cut by another diamond. Diamonds come in a range of colors which include blue, green pink, yellow, red, brown and colorless.
David Bruce
Executive Vice President Membership
[You can see a list of new members and birthdays in the April
Tips and Trips
-- webmaster]