April 10th Adopt-a-Highway rescheduled to April 17 due to weather
Spring Adopt-A-Highway
Ah Spring, when a young (and old) man's (and woman's and child's) fancy turns to -- garbage?
Well, at GMS that's what happens because Spring means time to clean up our adopted highway!
Members gather together no matter what the weather and work diligently to clean up a one mile stretch of road.
Sometimes there are goodies hidden along the route and other times there are goodies when we return with garbage bags filled!
After the road is once again sparkling clean, the entire group descends upon a local eatery where we sample the best of regional cuisine.
With bellies full we often turn to a quick rock collecting experience in the area.
Though it can be hard and dirty work, it is surprisingly satisfying and fun!
If you have any questions regarding GMS Adopt-A-Highway, please send email to
Adopt-a-Highway Message
Date: April 17, 2021 (Postponed from April 10 due to weather)
Time: 10:00 am
Location: GMS Building

As one of the community involvements, Georgia Mineral Society had participated in a bi-annual highway clean up in Ballground, Ga. Recently, the stretch of Steve Reynolds Boulevard in front of our Clubhouse had become available through the Gwinnett adopt-a-highway program. It is my pleasure to announce that GMS has been accepted to participate in this local program. We will contribute toward the effort of maintaining cleaner and more beautiful roads. After two clean-ups, Gwinnett County will erect two signs on Steve Reynolds Blvd, advising of our sponsorship, and therefore raising awareness of GMS.
The first date for clean up is
April 17
at 10:00 am. We will meet at the clubhouse. There after the tentative dates are July 10, October 30 (to stay with our Halloween tradition to clean up in costumes) and January 8.
Hope to see you on
April 17
and stay safe and rock on.
For more information contact:
Juergen Poppelreuter
Adopt-a-Highway Chair
Click
here
for pictures from 2018 (the 2019 event was cancelled due to weather, and 2020 was cancelled due to the pandemic).
Adopt-a-Highway Field Trip 2018
Ball Ground, GA
Saturday, March 31, 2018
Click
here
for a 2018 field trip report (the 2019 event was cancelled due to weather, and 2020 was cancelled due to the pandemic).
For more information about field trips, please send email to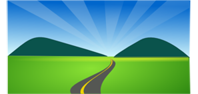 Let's keep it clean!